Werner Rädlinger Gruppe
Karriere
Trapezoid Bucket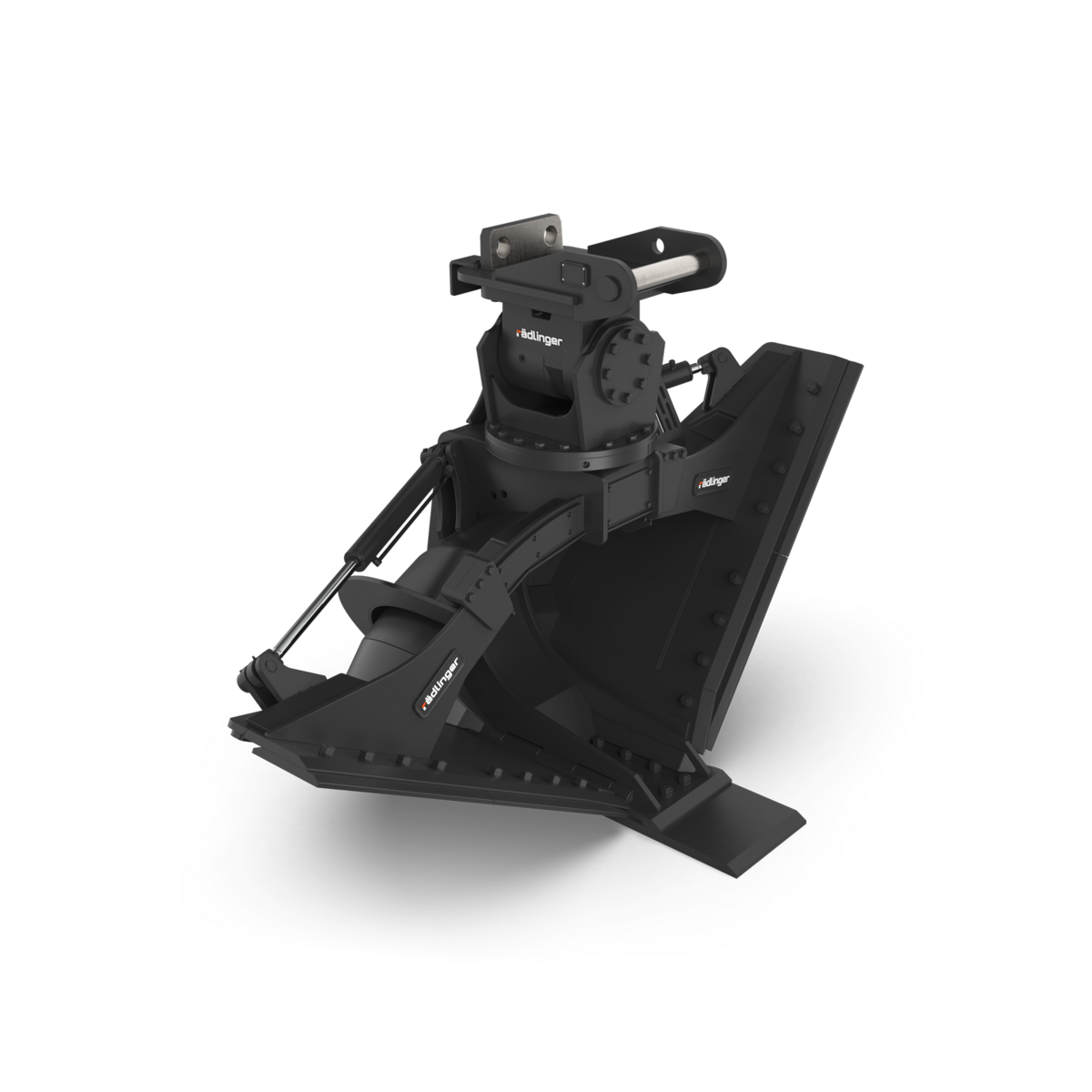 Operating weight
10 - 20 t
Fields of application
Earth Movement
Application
The bucket is suitable for the regeneration of shoulders as well as for forest path maintenance or cleaning of overgrown and silted trenches on roads and forest paths. With the Trapezoid Bucket, a far higher output per hour and thus higher revenues can be achieved than with conventional ditch cleaning buckets.
Features
45° rotatable through a cylinder
Tilt movement 2 × 45° through tilt motor
Separately adjustable wings to avoid obstacles for unlimited range of operation
Embankment angle of 30° to 55° separately adjustable on each side
Base width approx. 400 mm
Available for excavators of 10 - 16 t and 16 - 20 t operating weight
Extra equipment
Wear and tear packages for forestry road construction available (Forest, Forest-Plus)
Rotary movement possible by means of cylinder or tilt rotator
Also available as rigid version (Individual profiles and embankment angles available on request)
Enquire product
You are interested in this product or have questions about it? Our internal sales team is glad to assist you.