Werner Rädlinger Gruppe
Karriere
Rädlinger Quick Coupler HS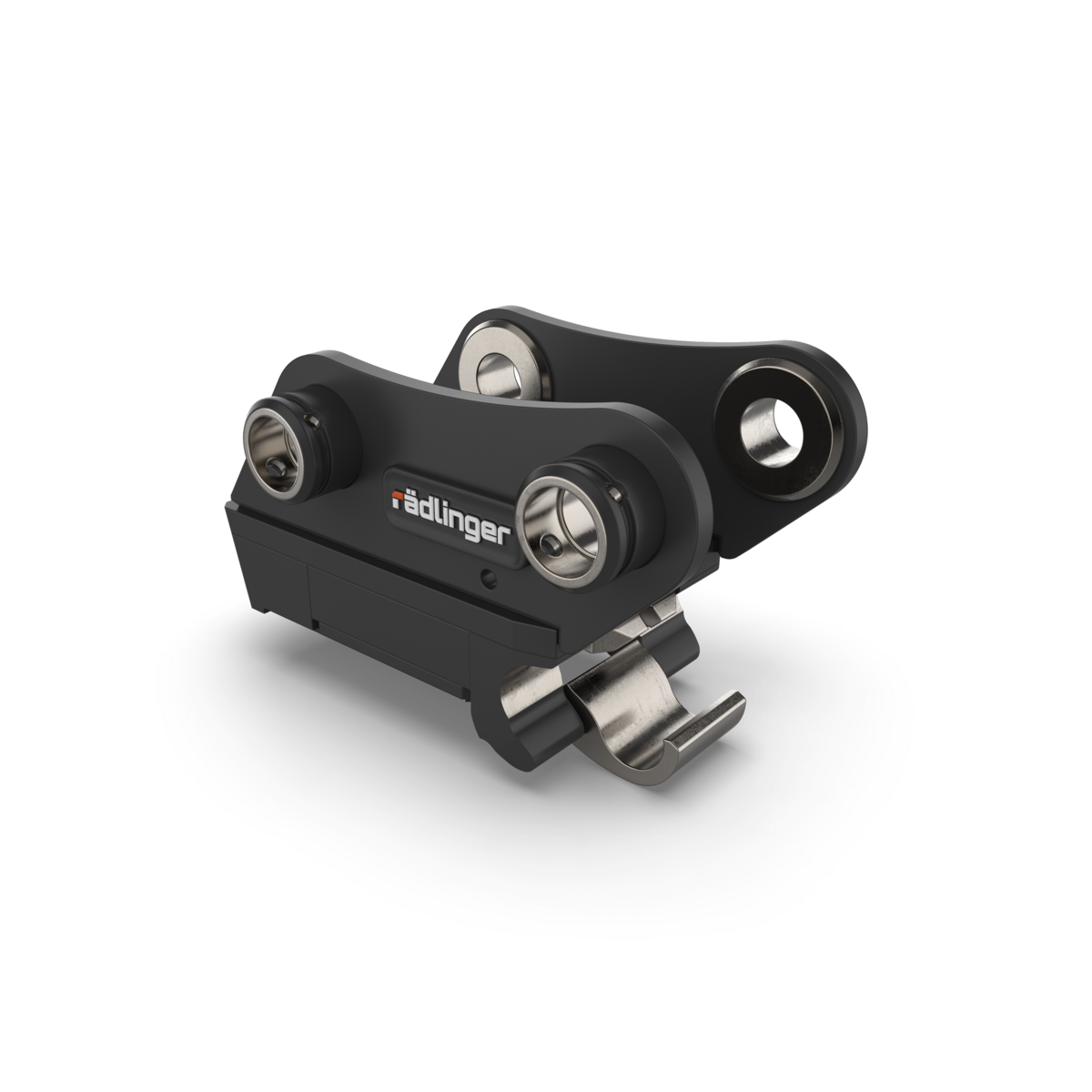 Operating weight
0,7 - 40 t
Fields of application
Earth Movement, Landscaping
Application
The hydraulic Rädlinger Quick Coupler significantly increases the flexibility of the excavator, as attachments can be changed quickly and safely. The attachment is picked up and locked by two mounting claws and locking bolts, which engage in an adapter frame on the attachment. Locking and unlocking can be conveniently controlled from the cabin.
Features
Quick and secure changing of attachments
Combination with Rädlinger Tilt Motor or Rädlinger Tilt 90
Mechanically processed contact surfaces
Compact design
Universally applicable to all different excavator makes
Low maintenance and wear resistant
Compatible with system Lehnhoff
Visual indicator to check the locked state
The Rädlinger Quick Coupler HS complies with the current safety regulations by utilisation of a rigid catch hook and is certified by DGUV Test Construction Department
Accessories
Hydraulic packages for hose routing
Hydraulic mounting kits for single-acting (EW) and double-acting (DW) quick coupler cylinders
Extra equipment
Rädlinger Quick Coupler HS in use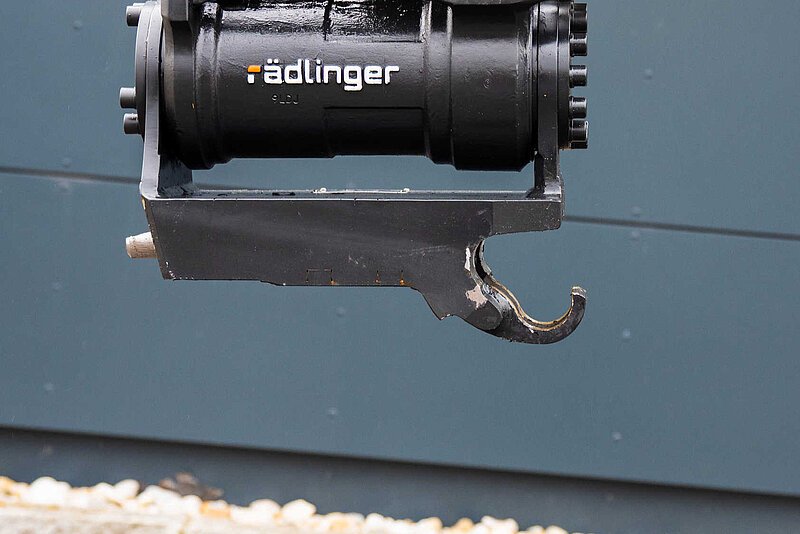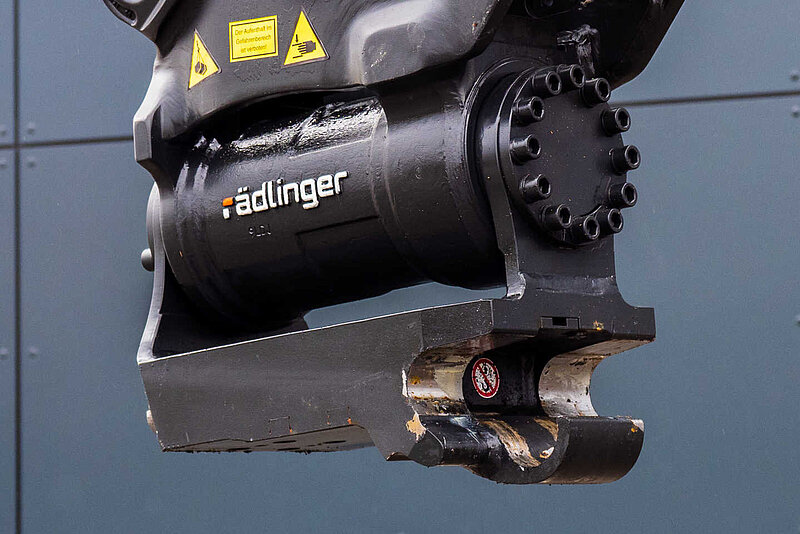 Note on the following table: Weight (column 3) is approximate as it depends on the particular excavator suspension.